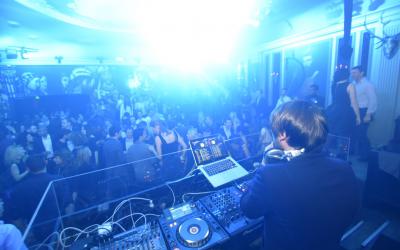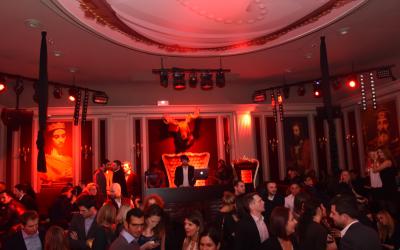 Music enthusiast from a young age, DJ Marcus is soon seduced by the djying. Autodidact, he spent whole days to train on his turntables and record stores scum of Paris in search of new sounds.

DJ Marcus begins with a strong US influence far marked. He produces beats for a group and soon makes the mix Hip Hop, by which he was spotted by key players in the television, film and fashion. He became the DJ for the Canal + parties, Canal Studio and mixed at Cannes, Cabourg, or Annecy, as well as for various events Agnès B.

One thing leading to another through various encounters, DJ Marcus becomes increasingly susceptible to house sounds and becomes resident at the Polo Room, where he will combine sets Groovy Deep House and Hip Hop.

Increasingly sought, DJ Marcus, becomes resident in Hip Hop Man Ray alongside DJ Abdel, Cut Killer and Mouss, and the Coupole.
He plays for the most famous and hype dancefloors in the capital such as the Bains douches, the Suite, the Six Seven, the Loco, the Rex Club, the Folies Pigalle, Chez Regine, the milliardaire, the Monté Christo or the Elysées Montmartre.

He also became the resident DJ of the villa Man Ray for all Cannes festival and also plays in the famous scene from the Croisette as Martinez, and the Baoli Beach Galion.

Very inspired and transported by the atmosphere, it will be named by the magazine Zurban in the top 3 of the best DJ of Cannes parties.

His performance will open the doors of the most fashion clubs of Costa Rica, where he will tour.

Desiring mixer sound sharper than existing clubs, DJ Marcus partners with les Apéros de Cécile and became the resident. It plays in legendary places, luxury hotels or private institutions such as the Buddha-Bar, the Heritage Paris, the Renaissance (Mariott), the Georges (Costes), the Lancaster, the Cinq Codet ...